THE JUDGE ́S FLAG SIGNALS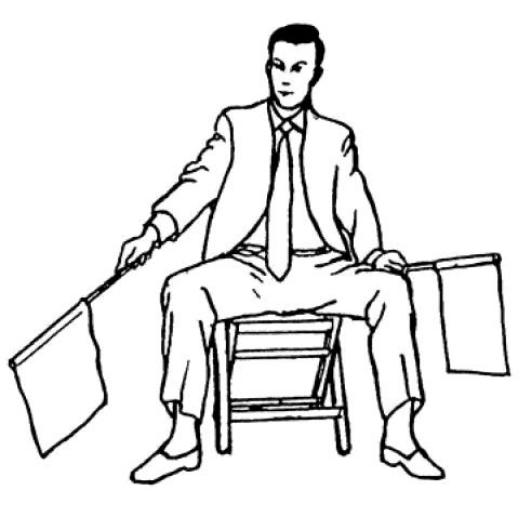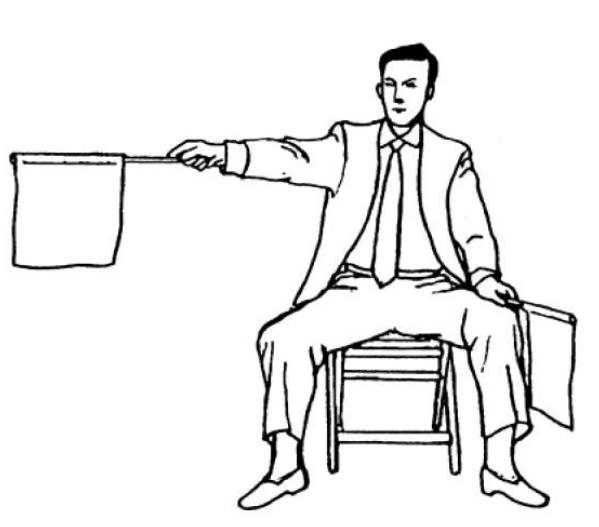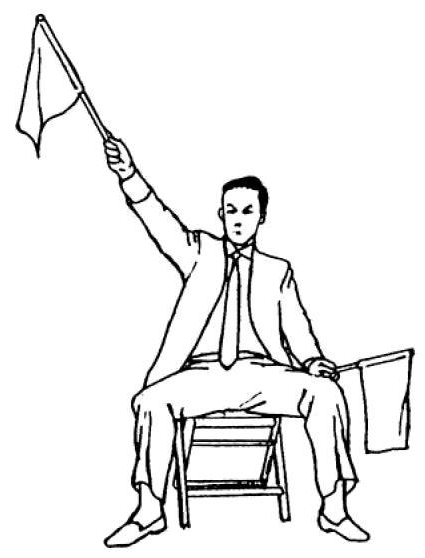 FAULT
Warning of a foul. The appropriate flag is waved in a circle, then a Category 1 or 2 signal is made.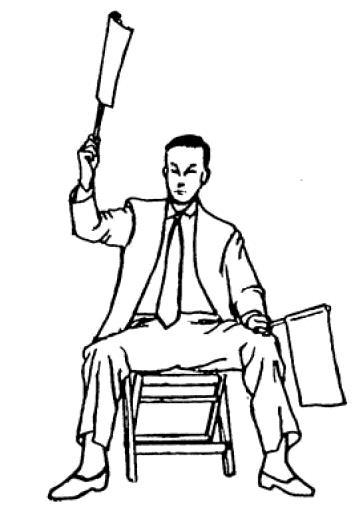 CATEGORY 1 OFFENCE
The flags are crossed and extended with the arms straight or towards AKA (AO) depending on who the offender is.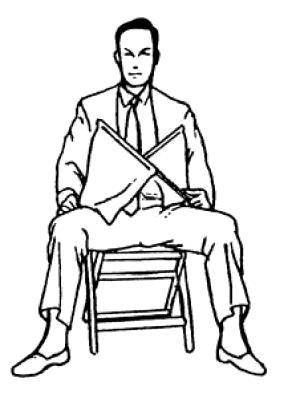 CATEGORY 2 OFFENCE
The Judge points the flag with arm bent.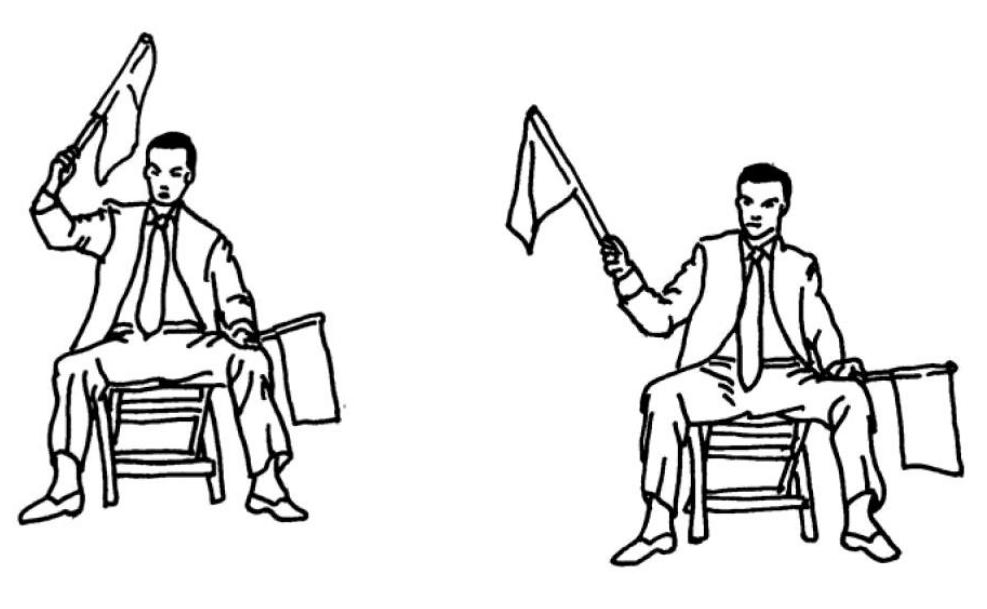 JOGAI
Tapping the floor with the flag.